cakes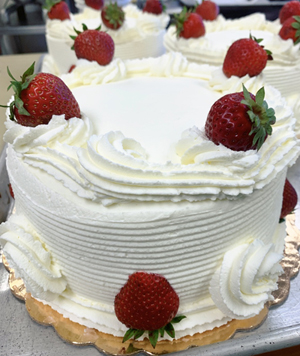 We have cakes for all occasions.
Birthdays, graduations, anniversaries and weddings - or just because it is the weekend.
Order one of our famous Strawberry Shortcakes, Rum Cakes, or Triple Chocolate Cakes to commemorate any special occasion.
Or simply pick your favorite cake, filling and frosting flavors to make a cake all your own -your imagination is the limit.
Check out our Gallery and Facebook page for photos of cakes we have done over the years.